Metal Seals:
Metal seals have an steel inner race and aluminium outer race. They withstand temperatures up to 200ºC with almost no speed limit, as there is no friction.
Applications:
Machine tools.

Testing equipment.

Packaging machines.

Motors.
There are two types of metal seals.
Type L: Protects against contamitaion by solid coarse or fine particles, as well as slight spatter.
Type M: The same protection as above. This variant also includes the machining of notches to facilitate drainage of heavy spatter by liquids.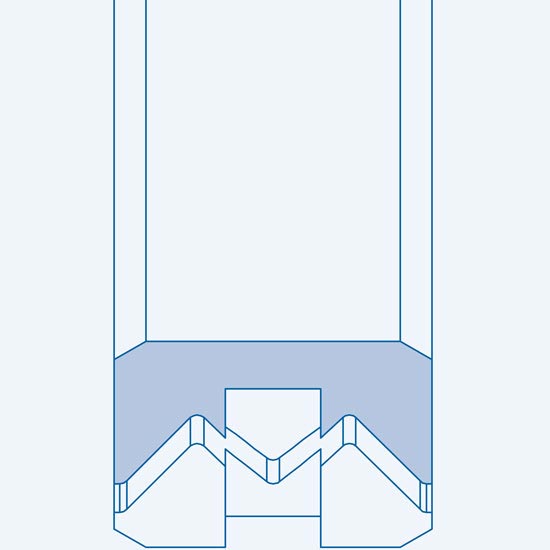 Special variants:
On certain occasions, depending on the customer's needs and the feasilibity - production capacity, qutities, series - seals with special characteristics can be supplied.
Special purpose metal seals:
Corrosion resistant, with stainless steel inner race and aluminium outer race.
See demonstration video: